Another mediocre week for me on the writing and reading front... But hey, at least I finished a book.
This past week I read the entirety of Easy by Tammara Webber. It is a New Adult book, something very different from what I've been reading. However, I ended up giving this baby five stars! It was seriously so good- not just enjoyable, but so well done. Check out my review for it
here
, and then go read the book if you haven't already!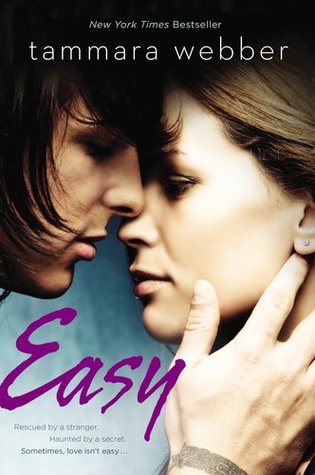 ILY, Easy!
I've decided to put aside Afterworlds and Alienated for now, because I was getting into a slump with them. I'm still making my way through Dust, just slowly.
It's a pretty good book.
Admittedly, writing has been really slow going for me last week. I had a few good moments, but other than that, I haven't been on top of it. Unfortunately, this week I'm participating in a read-a-thon, so I probably won't write much this week either.
Writing Stats
Words This Week: 1,761
Total Words Written: 51,879
Really slacking since the end of Camp NaNo. I will probably pick up the pace the week after this one, once I'm done with the read-a-thon!
So that's where I'm at with things right now. I'm trying to read a lot more, but I know I need to make time for writing, too. Hopefully I can improve on both this week, but I will be doing more reading since I'm doing a read-a-thon!